Nihon-Koku 2017
(Day 5)
Today would be different from the past days because we would just be taking our time going around places we hoped to see ourselves. As we prepared for the day, we left our lodging and headed for Ohanajaya Station, but before taking the train, we got some snacks along the way and entered some shops, then took the train at Ohanajaya Station, heading for Nippori Stations where we transferred trains and headed for Tokyo Station.
Tokyo Station is not Japan's oldest station nor even its biggest, but it does have the beautifully restored Meiji era station building on the Marunouchi side and it's undoubtedly important as a terminus for the high speed Shinkansen lines that head north, west and south. After years of planning and delays caused by various wars, construction commenced in 1908 . Designed by Tatsuno Kingo it was a restrained celebration of Japan's victory in the Russo-Japanese War and was rumoured to have been styled after the Amsterdam Central Station, although Kingo denied this. The station opened in 1914 with two platforms for electric trains and two for the non-electric ones. It has been the site of many events, including the assassination of Prime Minister Hara Takashi in 1921 and was heavily damaged during the bombing of WWII. It was soon fixed, but with only two levels rather than the original three, and simple angular roofs instead of the original domes. During renovations which ended in 2012, the historic Marunouchi side of the station was restored to its pre-war design.
Arriving at Tokyo Station, we looked around for a restaurant where we would be eating our Lunch, and this would be T's Tantan Vegan Restaurant.
T's Tantan is located inside of Tokyo Station on Keiyo Street (yes, the station is so huge it actually has its own streets inside). Keiyo Street is near the South Yaesu Exit, so follow signs toward that exit until you see signage that says "Keiyo Street". If you are at the far end of the station, you may have to follow signs toward the Central Yaesu Exit until signs for the South Yaesu Exit appear. As is the case for all Tokyo Station restaurants and shops, you need to enter the station with a JR Rail Pass, Suica Card, or an individual train/subway ticket. Once you find T's Tantan, don't worry if there's a long line outside…turnover is quick.
T's Tan Tan offers several types of ramen, including "white" (sesame, bean sprouts, and thick green onion in a spicy broth: this one is my favorite, it really clears out your sinuses!), "green" (ramen piled high with fresh greens and includes some kabocha squash), "shoyu" (soy-sauce based broth), "red" (tomato base) and more. A bowl of ramen will set you back about 850 yen. They also have salads and curry rice, and can provide a "big helping" for a few hundred yen more. Everything is vegan, as the pictures and text on the walls proudly proclaim.
One striking thing about the shop is that they seem to come from all walks of life, not just yoga-pants-wearing folks with dreadlocks or crunchy thrift store types (guilty). When I asked the manager about the clientele, he estimated that about half of them come to the restaurant specifically because they are vegetarian or otherwise healthfully-inclined. "There aren't that many vegan restaurants in Japan, so people come from far away to eat here," he says. But the rest are just people who just happen by during their commute, enticed by the good smells and sights coming out of the store.
An English menu is available for those who want it, and the menu is illustrated so it's easy to pick and point. The staff also speaks a little English (and some speak Taiwanese). Beer and soft drinks are available.
We ordered a bowl of Shoyu Ramen with Deep Fried Vegie Dumplings and a Rice Curry Bowl, and when our food arrived, we took our time savouring and enjoying our food.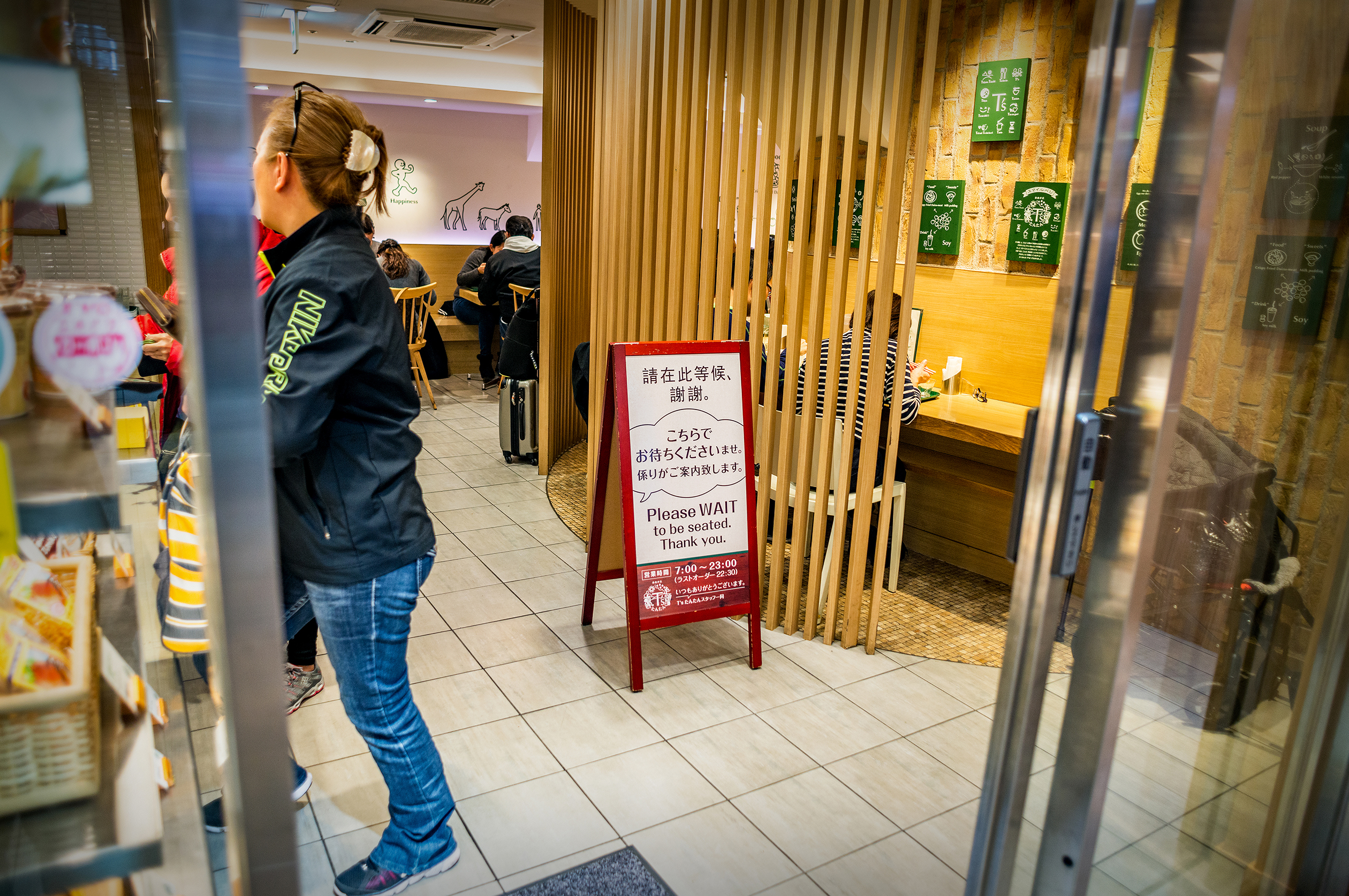 After lunch we took out time around the station to look at the shops there, then boarded the train heading for Nakamo, and visit Nakamo Broadway, where i wanted to visit and look at some stuffs.
Although Akihabara is more commonly known as the otaku centre of Tokyo, a lot of shops have had to leave as the area becomes ever more developed and rents keep rising. Fortunately many of these shops have found a new home in Nakano Broadway, an old mall with four floors of tightly packed shops. The majority are tiny mom-and-pop types packed with glass cases and narrow aisles.
Nakano Broadway is a shopping complex in Tokyo famous for its many stores selling anime items and idol goods, including more than a dozen small Mandarake stores, which specialize in manga and anime related collectibles. The shopping complex is a short walk from Nakano Station, which is a five-minute train ride from Shinjuku via the JR Chuo Line.
There are four levels of shopping at the Nakano Broadway. The second and third levels are where the many anime and idol related shops are located. Here, shoppers can find manga, magazines, collectors' items, animation character figurines, idol merchandise, game consoles, video games, animation/idol related CDs, as well as little souvenirs to take home, such as idol playing cards or key chains.
The ground level of the Nakano Broadway has shops selling clothes, shoes, tidbits and second hand goods. The basement level is a marketplace, where the locals shop for their groceries. Products on sale range from fruits and vegetables to meat and seafood.
Leading to the Nakano Broadway from Nakano Station is the Nakano Sunmall, a 225 meter long, covered shopping street with a wide variety of shops, including food joints, cafes, watch dealers, jewelers, fashion boutiques, pharmacies, game centers, book stores and others.
On the side streets branching off from the shopping street are food alleys with various restaurants, including many izakaya (Japanese style pub/eatery), that serve all different kinds of food. Here one can experience the atmosphere of the bustling food crowd while taking a break from the shopping.
With all the diecast cars around to choose from, all I got was a vintage Lesney Ferrari F1 and it was even missing the driver but for all the Lesney diecast there, this is the one I chose maybe because of the red color.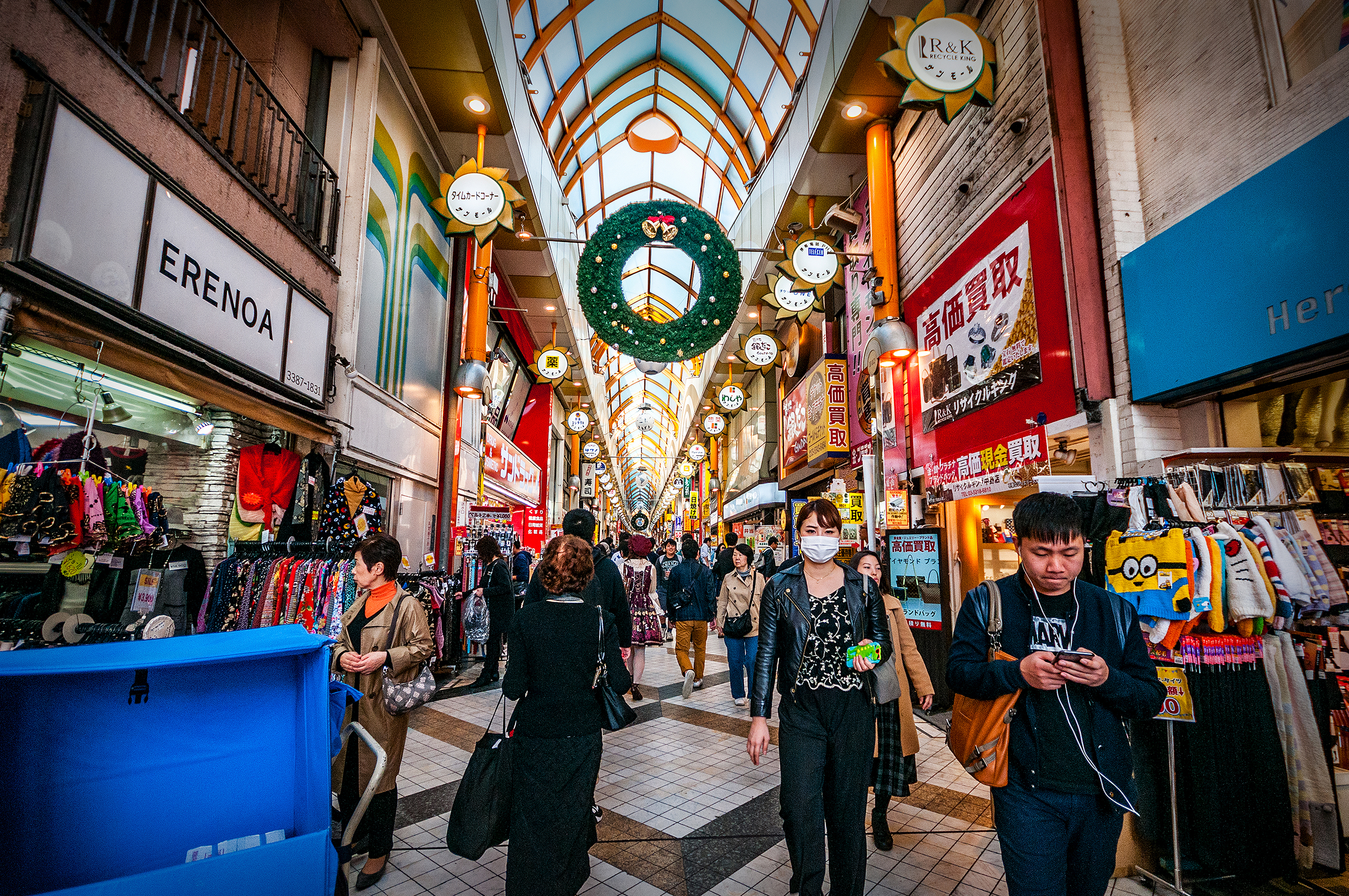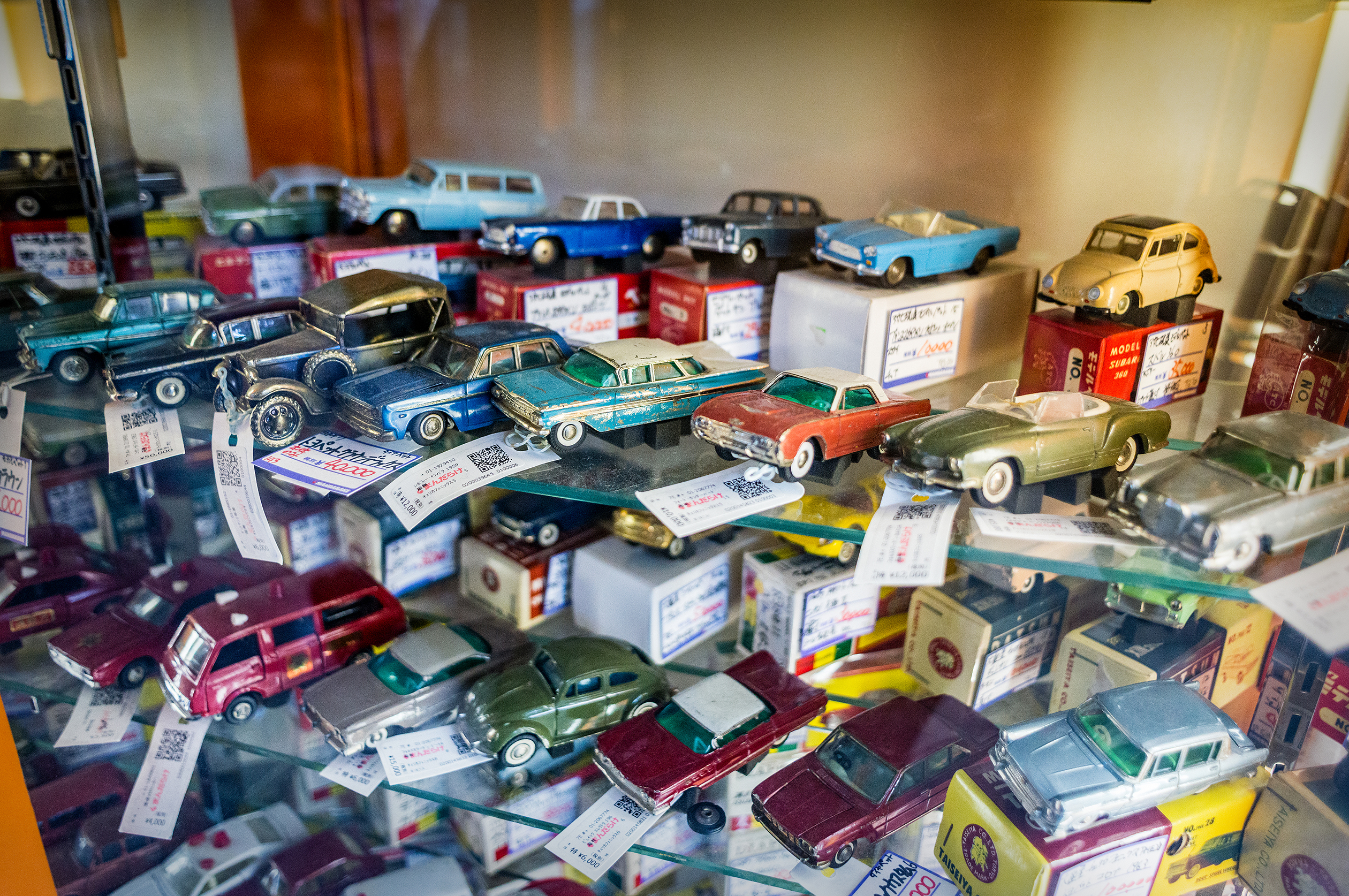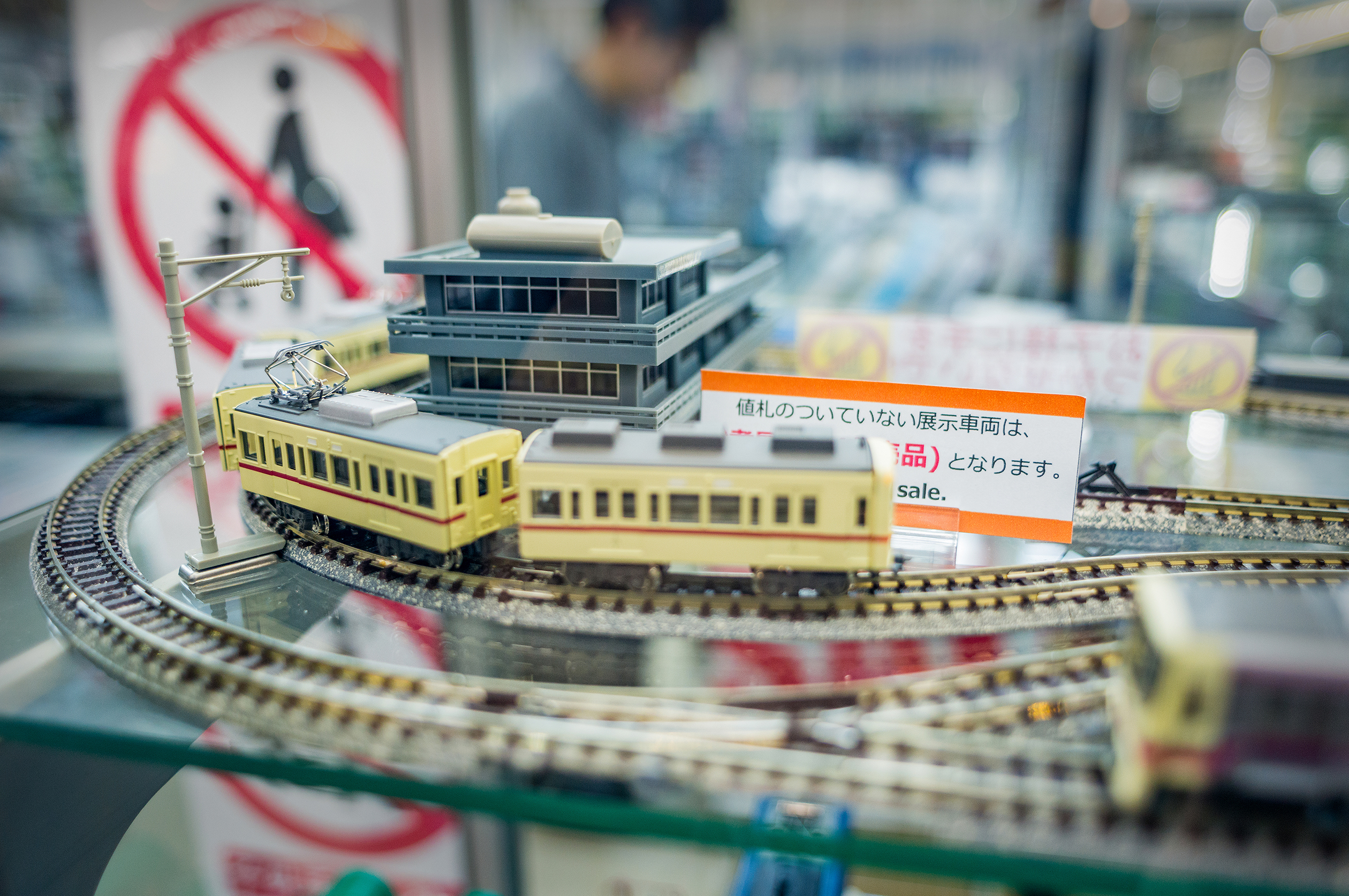 Having the time of my life going around Nakamo Broadway, we headed back to Nakamo Station and took the train heading for Shibuya Station and would visit the famous crossing at Shibuya .
Many cities have iconic landmarks: New York City's Statue of Liberty, Paris's Eiffel Tower, Beijing's Great Wall. Tokyo has some unique features, of course, such as Tokyo Tower and the SkyTree, but to me the most identifiable landmark to the city will always be Shibuya Crossing.
It is an unquestioned must-visit for any trip to Tokyo.
The sprawling scramble intersection just outside Shibuya Station is an embodiment of Tokyo itself: action in all directions. Three huge television screens mounted on the buildings facing the intersection flash all day, while the rest of the area is covered with lights, advertisements, and more lights. And that's just when you're looking up. Look down, and you'll see the most remarkable feature of the area: the people. People are constantly pouring across the street from all directions going to even other directions. They all meet in the middle in a frantic mess, bumping, side stepping and swerving around each other as they try to cross.
Then, for a few minutes, it stops. These are some of my favorite times to be an observer at Shibuya Crossing: while the traffic gets its turn, each little corner of the intersection steadily fills up, up, up, and just as the people begin to spill out into the street, the crosswalk lights turn green and the mayhem starts all over again.
The intersection is a popular location for movies and media taking place in Tokyo. It has appeared in the films "Lost in Translation" and "The Fast and the Furious: Tokyo Drift," while making appearances in numerous music videos, newscasts, and animated programs. As a famous representation of modern Japan, photographers and videographers are almost constantly circling the intersection, climbing on guard-rails and perching on subway entrances in an effort to find the best vantage point.
While fighting your way through the havoc in the center of the intersection is something any visitor to Tokyo should experience, Shibuya Crossing is also one of the most soothing and peaceful things to watch from a distance. The businesses facing the intersection all take advantage of their scenic position and have tables and windows facing the crossing. One of the most popular is the giant Starbucks located across from Shibuya Station. In addition to being a constant contender for the busiest branch in the world, its second floor seating area has a counter across its floor-to-ceiling windows, perfect for overlooking the intersection.
The surrounding area of Shibuya is a lively, popular destination for people of all walks of life. It is a popular nightlife spot filled with bars, clubs and izakaya, and weekend revelry is a common sight. It is also a trendy shopping district. Shibuya Station itself is a large hub of Tokyo trains and subways. Its Hachiko Exit (Exit #8), which leads to Shibuya Crossing, is enormous and always bustling, and is one of the most popular meeting points in the city. Many other subway exits of the station also surround the intersection.
While Shibuya Crossing may never receive the international status of other cities' landmark buildings, towers and bridges, it is an undeniable representation of the City of Tokyo itself: lots of people, lots of action, and lots of fun.
Hachiko Square (sometimes called Hachiko Plaza) is perhaps the busiest and best-known meeting place in Tokyo. Named in honour of the famous statue of "Faithful Dog Hachiko", it is fenced in by a department store, two train stations and the well-known Shibuya pedestrian scramble crossing that is said to be the busiest in the world.
This plaza is usually teeming with people, especially during the evenings and on weekends. Even though there are no benches to sit on and only a few metal railings to rest against, it is considered a prime people-watching spot and a very popular meeting place. Most people, locals and tourists alike, gravitate toward the statue, a bronzed Akita Inu, referred to as Hachi or Hachiko (sometimes Chuuken Hachiko, or "Faithful Hachiko"). The original statue was erected in 1934 to honour the dog, who met his master, Professor Ueno Hidesaburo, every day at the station after work. When Professor Ueno died in 1925 and did not return, Hachiko continued to wait for him daily for the next nine years, appearing exactly when the train was due.
Hachiko's story gained attention, and his loyalty was renowned. He died of cancer and a filarial infection the year after the statue was unveiled, but his story has continued to be told and the 2.4 million people who use Shibuya Station pass by the bronze dog each day.
The Square has few features aside from Hachiko. The main Shibuya police box is to the south, adjacent to the JR Shibuya Station Hachiko Exit. Directly to the northeast is the famous scramble crossing that has been featured in many movies, such as Lost In Translation. A glass smoking area is near the statue. In the center of the square you'll find an old-fashioned Setagaya Line train car that serves as a small museum.
Hachiko Square is vibrant at almost all hours, in all seasons. April 8th is the day to celebrate the faithful dog, if you wish to see the elaborate Chuuken Hachiko Matsuri (festival) held for him every spring. The rest of the year, sit on the railings by the statue and people-watch, or in the daytime, browse photos in the museum of Tokyo days gone by. The policemen in the box are happy to provide directions (the Japan Times once reported that they received up to 2,000 requests per directions per day, about one every 43 seconds) and keep the peace. Flower beds line the perimeter of the square behind Hachiko and the other fixtures also rest here, including area maps. At Christmas, there is often a business-sponsored tree among the flowers. However, rumor has it that the west side of the JR station will see renovations in the coming years, and as it has with station expansions in the past, the statue may move to another location and the face of Hachiko Square will change yet again.
Having taken a lot of photos around Shibuya, we headed back to Shibuya Station and took the train for Ueno Station, where we walk around a bit at Ameyoko Market, then we headed to a building near Ueno Park and entered a restaurant named Torimitsukuni, which serves not only Yakitori and Sake but a lot more, which was filling even though I just ate all plant based foods.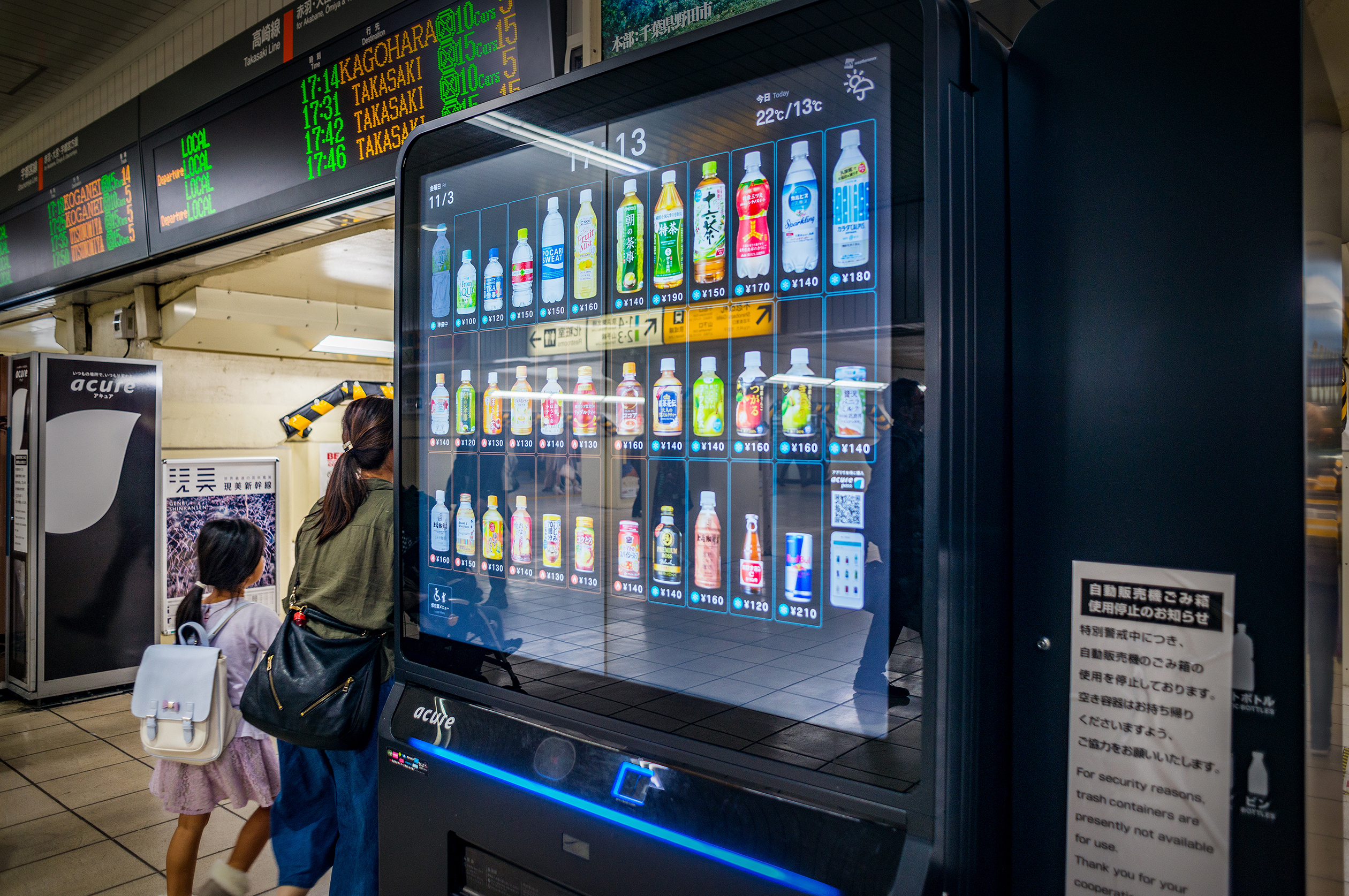 With dinner done, we headed back to Ueno Station and took the train back to Horikiri-Shobuen and headed back to our lodging to rest for the night but not after we celebrated the birthday of our host.
TIP: Japanese People are so disciplined that when using the escalator they always stay on left side when standing


TIP: learn some Japanese words like:


Thank you: Arigatou


Thank you (This is more polite than Arigatou.) : Arigatou gozaimasu


Excuse me or I'm sorry: Sumimasen


TIP: download the apps @cityrailmap and Google Translate, and you will never get lost


Note: all time stated are Philippine Standard Time, unless otherwise stated


Note: I am a vegan and do not condone killing or eating any meat products, photos taken are for documentary purposes only


All photos are owned and copyrighted by Joey Rico (also known under these names: alien_scream).
All Rights Reserved. Unauthorized use, copy, editing, reproduction, publication, duplication and distribution of the digital photos, without his explicit permission, is punishable by law


This work is licensed under a Creative Commons Attribution-Noncommercial-No Derivative Works 3.0 Philippines License.